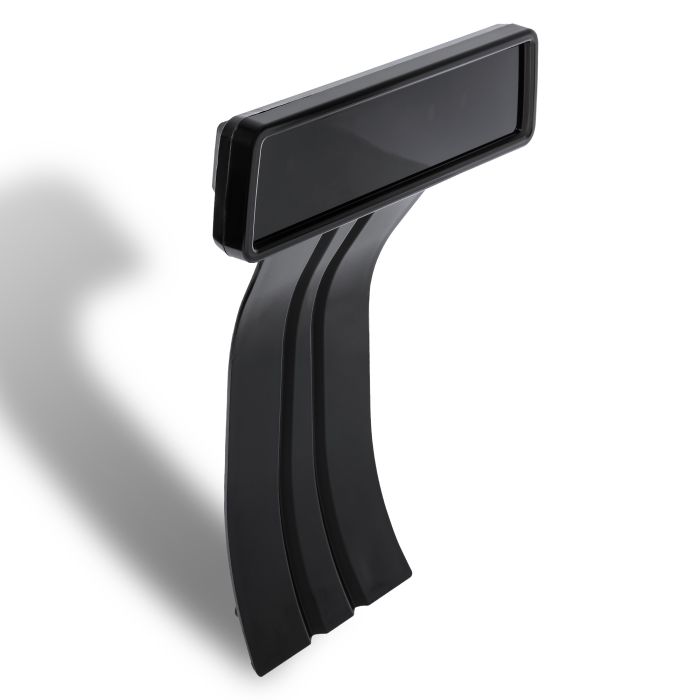 Free Shipping
1 Year Warranty
Details
Go Further, No Matter What Direction You Take
Everyday people trust ABS plastic to take them places they have never been before. Whitewater canoes, climbing helmets, and our brake lights all share the same durable, impact resistant, adventure-ready ABS plastic. Combine that with an IP66 waterproof rating and six long-lasting LEDs and you've got a light that knows exactly what it means to push the limits. We designed our lights to handle anything, even a trip back to us in a return box. Why? Because we know you want you to focus on what's around the next corner, not your lights.
Third Brake Lights Save Lives
Do they really? Absolutely! Tests performed by NHTSA have proved that the addition of a third brake light greatly increased brake light visibility and dramatically reduced the likelihood of a rear-end collision. Going one step further, LED lights have a significantly faster rise time compared to traditional bulbs. Faster rise time means other drivers will see your lights sooner and have more time to react. Who knew that one simple swap could mean so much.
Tackle the Worst Trails and Look Good Doing It
Your Wrangler is a finely tuned off-road machine. It's rugged, functional, capable of doing almost anything a car can do, and can look awesome while doing it. With an eye-catching smoked lens and red LEDs, these lights don't let anything stand in the way of style.
What's Included?
(1) 3rd Brake Light
(1) Instruction Manual
Packed with features:
Replacement for Jeep Wrangler 2008 - 2017
Smoked lens design
Durable ABS plastic body
Factory fit for easy install
Long-lasting LEDs
Hardware & Install
Lens Cover Material:
Polycarbonate (PC)
Mounting Type:
Vehicle Specific
Mounting Hardware:
Fasteners
Housing Material:
Polycarbonate (PC)
Operating Temperature:
-30°C~50°C
Electrical
Operating Voltage:
10-30V DC
Power Output (Watt):
4.44