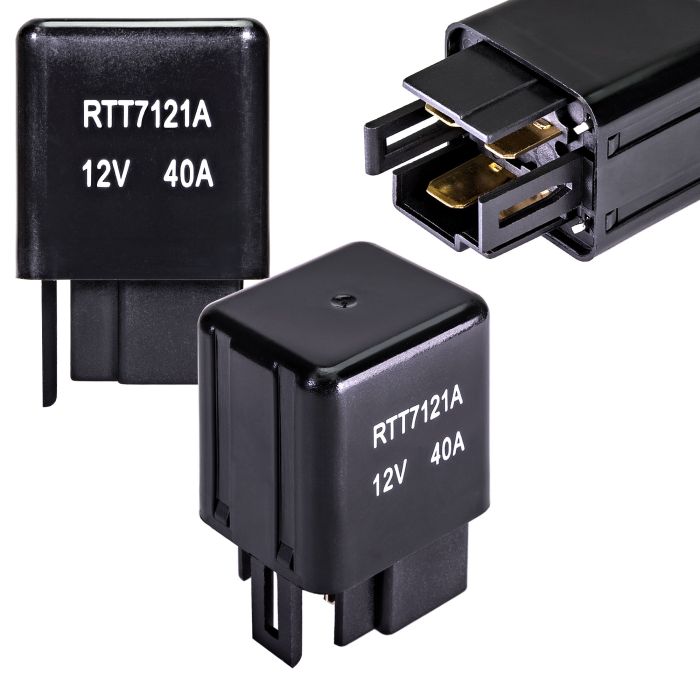 Free Shipping
1 Year Warranty
Details
An Affordable Direct Replacement For Toyota 90987-02006 OEM Relays
Our 4-pin relay is designed to be an exact replacement for Toyota's 90987-02006 OEM relay but much more affordable. It fits most common Toyota and Lexus models: 1995-2005 Avalon, 1986-1991 Camry, 1983-1994 Celica, 1995-2007 Corolla, 1983-1996 Cressida, 1984-2007 Land Cruiser, 1990-1999 Previa, 1994-1997 RAV4, 1989-1997 LS400, 1992-1999 ES300 and much more.
Replace Non-Functioning Relays With Our Reliable 12V DC 40A 4-Pin Relay
Non-functioning relays can cause a myriad of issues with your Toyota or Lexus, including ignition, lighting and audio system problems. Replace bad relays in a matter of minutes with our premium quality replacement relay.
Before Replacing Relays In Your Toyota Or Lexus Vehicle
Before replacing any relay in your Toyota or Lexus, it's vital that you inspect the entire electrical circuit, including the component, relays, connectors and wiring, for heat damage or damaged wires. If you wish to defer to a skilled mechanic to address electrical issues with your vehicle, consult a professional automotive technician specializing in Toyota/Lexus electrical systems.
What's Included?
(1) 4-Pin Toyota OEM Relay
Packed with features:
Direct Replacement for Toyota 90987-02006 OEM relays
4-Pin SPST (Single Pole Single Throw) relay
Hardware & Install
Mounting Type:
Bracket-Mount
Mounting Hardware:
Fasteners
Housing Material:
Plastic
Operating Temperature:
-40°C ~ +85°C
Mechanical
Terminal Material:
Silver Plated Copper
Terminal Type:
.250" Quick Disconnect
Electrical
Max Switching DC Voltage:
12V DC
Max Switching Power:
480.00
Dielectric Strength:
AC 1500V 1 minute
Trigger Coil Current:
1.50