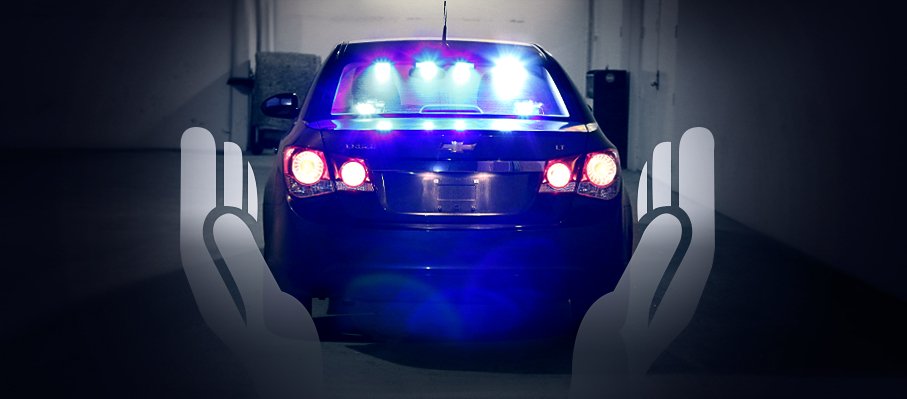 Your personal car or truck can fulfill many purposes in your life, from transporting your family to becoming a means for off-road trail-riding hobbies. In addition to these, you may also be in a position to utilize it in your work as a volunteer firefighter or emergency medical services provider.
The Advantages of Using Your Personal Vehicle as Private Medical Transport
Many of us treat our own cars and trucks with the same reverence we reserve for beloved members of our families. We make sure our cars are clean and well-maintained; we are scrupulous about keeping them free from clutter, and we often trick them out with the most cutting-edge accessories. Because they are our own vehicles, we are usually within easy reach of our keys and can be up and out the door at a moment's notice.
Sadly, the same cannot always be said for vehicles that are owned by town and city emergency services departments. As important as regular maintenance and attention to detail may be, financial and time constraints often get in the way. In addition, you do not always have ready access to these conveyances.
When a situation arises, crucial minutes can be wasted as you scramble to find a truck that you can drive to the scene. As a result, you may actually be better off using your own vehicle in your capacity as a volunteer firefighter or other type of emergency worker as long as the company that employs you is willing to let you do so.
Points to Keep in Mind
Once you decide to use your personal vehicle for your private medical transport, there are several considerations that you need to keep in mind. First and foremost, be sure you understand the laws and requirements that govern POVs in your company, municipality and state. In some parts of the country, for instance, POVs are not allowed to have sirens.
Furthermore, numerous fire departments and other emergency service providers prevent any of their personnel from placing lights on their POVs. Their reasoning is that insurance rates can often rise as soon as an individual adds emergency vehicle lights, such as roof illumination or strobes, to their own trucks. In other cases, volunteer firefighters only utilize their own cars to get to the firehouse, transferring to official vehicles at that time. By doing so, they avoid the need to spend money on accessories that they will not actually be using to get to the scene of an emergency.
Accessories such as light bars and sirens on your POV, if allowed, can help to alert the public that you are on your way to a crisis. In many cases, people will move out of your way more quickly. If you do happen to be the first to arrive at the destination, your LED illumination can help to light up the scene and add to your visibility as you address the situation at hand.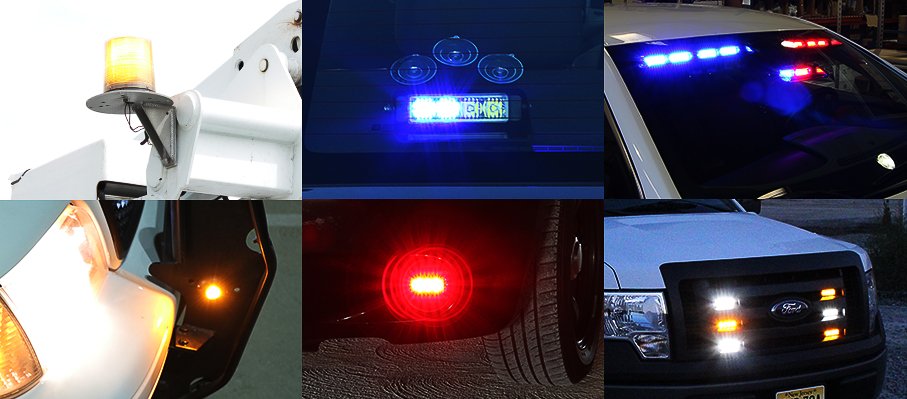 More About Lights
If you work for one of the EMS or firefighter organizations that allows or encourages light bars on your POV, affordability and effectiveness should be your two biggest concerns. Since you will be paying for your emergency vehicle lights out of your own pocket, it probably comes as a relief that there are many illumination solutions that won't empty your bank account. These include lights for your grille, dash, roof and deck as well as beacons and strobes.
A Word About Sirens
Sometimes visual cues aren't enough. For that reason, many companies allow their POV-driving workers to also outfit their trucks or cars with sirens. These provide a noticeable audible cue that can, in tandem with lights, serve to alert the public to the existence of a crisis and encourage them to move out of your way.
Insurance Considerations
When deciding whether to use your personal vehicle for your emergency work, you also need to factor in the matter of insurance. In most cases, you alone are responsible for paying for coverage of your vehicle. That being said, each company will have its own set of rules, regulations and protocols when it comes to insuring POVs.
Some companies will simply refuse to cover a POV that is being used to respond to a scene. Others are willing to provide the protection but will raise your rates, particularly if you have lights or sirens on your vehicle. This underscores the importance of discussing your own situation with the agent who is responsible for your auto insurance. While it might be tempting to hide the role your vehicle plays in your work from the agent, doing so can result in your entire policy being invalidated. An interesting side note is that taking an Emergency Vehicle Operators Course (EVOC) can not only teach you how to be an excellent defensive driver; it often serves to lower your POV insurance rates.
Choosing to use your own personal vehicle in your line of work as an emergency responder is usually an individual decision. Some responders only use their own car or truck to get to the fire hall or other facility, ultimately transferring to official vehicles.
What you decide to do depends to a great extent on how comfortable you feel in your own vehicle, the distance you live away from your fire hall or facility and whether you wish to use your POV in the course of getting quickly to a situation that may sometimes even be dangerous or unpredictable. If you aren't sure what your best course of action should be, talk to your fellow responders. There is often an established culture in place that should help you determine if engaging your POV in your work is right for you. Ultimately, your priority is to be as safe as possible while ensuring the simultaneous safety of the public and any victims you may encounter.