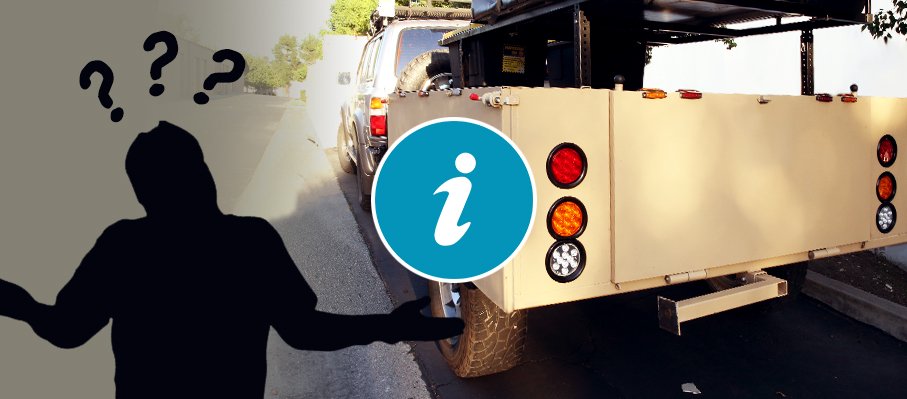 With Labor Day just around the corner, thousands of eager off-road enthusiasts, campers, boaters, and road-trippers are busy planning their holiday weekend getaways. And with this diligent planning comes a flurry of checklists, from desired destinations to motorway munchies; but have you made a towing safety checklist yet?
Before you answer the call of the great outdoors and hitch up the trailer to your tow vehicle this Labor Day, it's vital that you ensure that you follow these important safety tips. Fasten your lug nuts and read on wanderlust wanderer:
Check Your Tires

Check the tire pressure on your tow vehicle, trailer, and any spare tires on your rig. If any tires aren't up to factory recommended specs, then inflate them properly so you'll be safe and ready to roll.

Check Your Lug Nuts & Bolts

For your safety, check all the wheel lug nuts and bolts on your tow vehicle and trailer to make sure that they're tightened to the factory recommended torque specs.

Make Solid Connections

Ensure the coupler, draw bar, hitch and any other equipment that connect your trailer to your tow vehicle are securely connected and adjusted.

Check Your Safety Chains

Check that your safety chains are properly crisscrossed and connected. Remember, the chains should be small enough to avoid hitting the road and preventing the trailer from drifting at speed but have enough slack for you to make turns.

Inspect Your Wiring

Examine your wiring (LED trailer lights, tailgate LED light bars, etc.) to ensure that it's properly connected. Much like your safety chains, it's crucial that the wiring doesn't touch the road but is loose enough to make turns.

Lighten Up

Grab a family member or buddy and test all your headlights, running lights, trailer brake lights, turn signals, and hazard lights to ensure that they're functioning properly. Replace any bulbs that are burned out.

Brake Check

Test the brakes on your tow vehicle and trailer to make sure that they're working. Replace any worn brake pads, rotors, calipers or other braking components.

Examine The Breakaway System

Ensure the breakaway system lanyard is connected to the tow vehicle rather than the safety chains or ball mount.

Fasten Your Trailer Toys

Make sure that your ATV, UTV, motorcycle or any other toy is securely fastened on the trailer.

Lock It Up

Be certain the trailer jack, tongue support and any other attached stabilizers are in a raised position and locked in place.

Balance Your Load

Ensure that the load distribution on your tow vehicle and trailer are well-balanced front to back and side to side. Make any necessary adjustments for optimal weight distribution.

Adjust Your Mirrors

Check your side and rear-view mirrors to ensure you have maximum visibility without any blind spots.

Study Your Route

Carefully examine and map out your route, noting any height or load restrictions on bridges and tunnels. If possible, compile a list of alternative routes in case there's road construction or major restrictions on your main route.

Chock Check

Make certain you have wheel chocks and jack stands in case the unthinkable breakdown becomes entirely thinkable.

Perform Routine Maintenance

Towing places additional stress on your tow vehicle, therefore it's important that you perform any routine maintenance on both your tow vehicle and trailer.

Fill Up Your Tank
This one may seem stupidly obvious but always make sure you fill up your tank before embarking on any long-distance journey.
Whether you prefer to use an RV, SUV, or truck for towing duty, print out this handy safety checklist and carefully examine all the vital components on your tow vehicle and trailer to ensure that they're in proper working order before hitting the open highway.