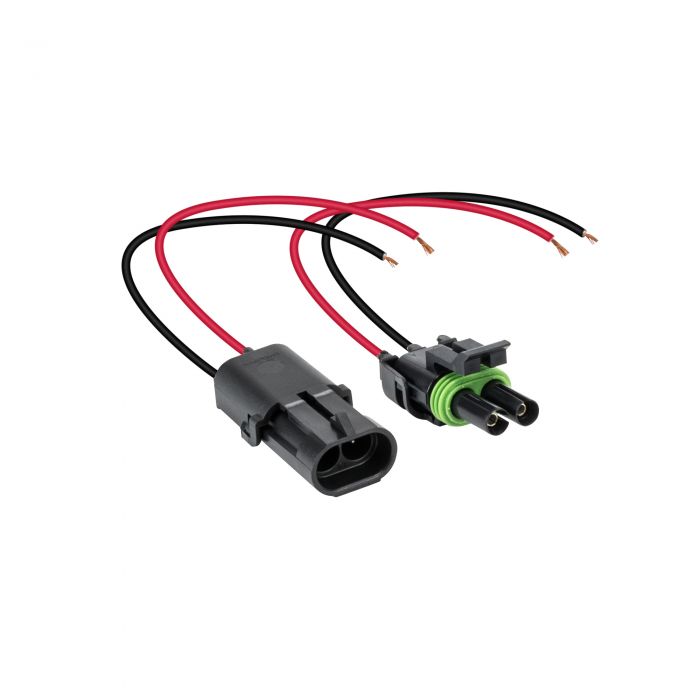 Free Shipping
1 Year Warranty
Details
The Weather Pack connectors are composed of durable nylon material tested to withstand temperatures of -40 to 145 degree Centigrade. In conjunction with terminal pins equipped with dual locking tangs and self-lubricating silicone seals, the Weather Pack connectors are waterproof, dust proof, ready for use in interior and exterior application, making installation and maintenance of equipment that much easier.
Packed with features:
Pre-assembled with 10" wires
For wires of 16-14 gauge.
Water, dirt, vibration, and corrosion proof.
Tested to withstand temperature of -40 to 250 degree F.
Made in the USA.
Hardware & Install
Operating Temperature:
-40°C~+105°C