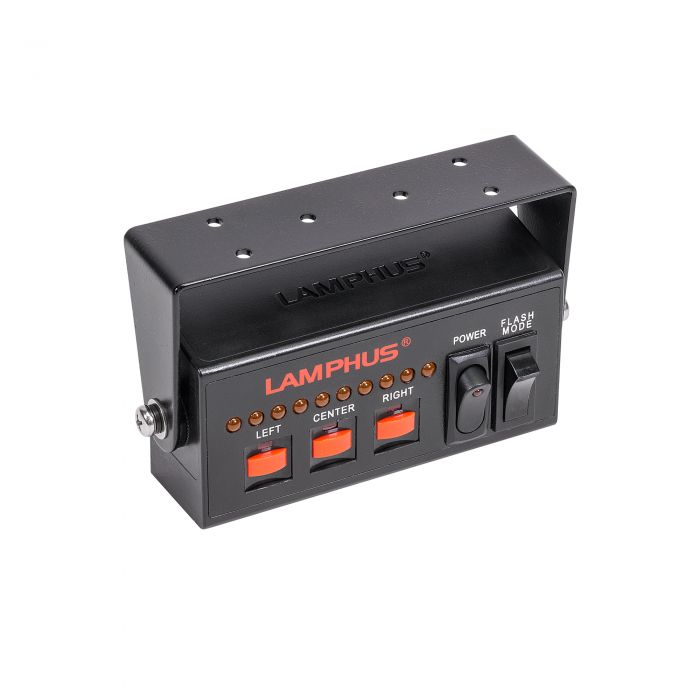 Free Shipping
1 Year Warranty
Details
The LAMPHUS® SolarBlast™ SBLS series traffic advisor switch controller box completes the high intensity traffic warning lightbar. The controller can be used to turn the light bar on and off, cycle through its flash patterns, and advance the light bar into one of the three directional flash patterns (left, right, or center out), all while indicating the current flash pattern on the controller's interface. Compatible only with the SBLS64, SBLS84, and SBLS104.
What's Included?
(1) Controller Box
(1) Pack of Screws
Packed with features:
Compatible with LAMPHUS SolarBlast SBLS Series Warning Light Bars Model: SBLS64, SBLS84, and SBLS104.
10-LED Display showing the current flash pattern in use.
Direction control buttons (Left, right, and center out).
Flash mode control momentary button.
25A blade fuse included for power protection.
Hardware & Install
Operating Temperature:
-40°C~+105°C