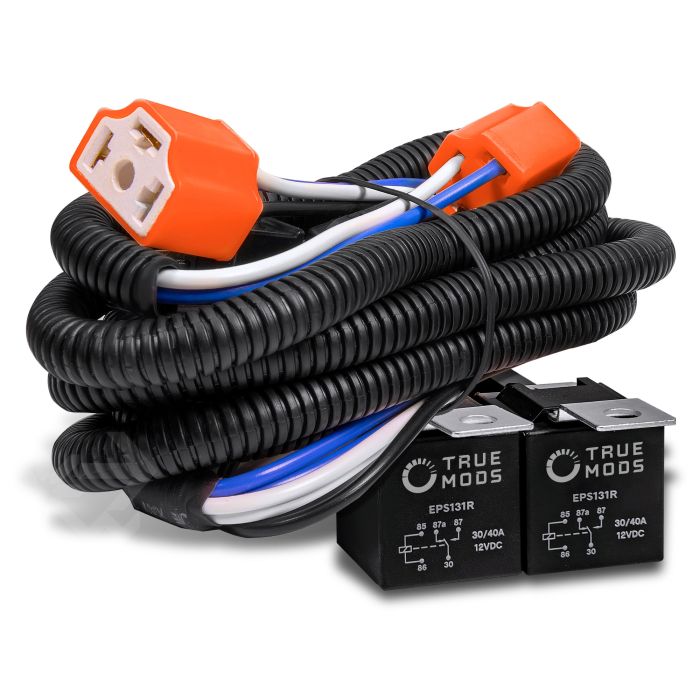 Free Shipping
1 Year Warranty
Details
Making Life Fair Again
It would be nice if every LED headlight upgrade was plug-and-play simple. But of course, if this were the case life would be fair, and as we know, life isn't fair. In some situations, the OEM pin locations don't match with the new LED headlight plug, and the wires need to be rearranged. That's not too bad. But then there are times when your vehicle uses an entirely different type of headlight circuit, and no amount of wire rearranging will make a standard LED headlight work with your OEM harness. What then? Well, you could do all the research to figure out how to correctly use relays and fuses to convert your OEM harness, buy all the parts, and spend a few hours wiring it up. Or you could just buy our conversion harness and save yourself a lot of money, time, and headache.
Built to Last
When we designed our conversion harness, we made sure that it was something we would feel comfortable putting in our own car. So we built it with two heavy-duty Bosch style relays, high-temperature ceramic sockets, heat resistant polycarbonate wire loom, and a 30 amp fuse to protect your lights and your vehicle.
More Than a Warranty
How often do you see a warranty on a part like this? At ONLINE LED STRE, we stand by our products and by our customers through our industry leading warranties.
What's Included?
(1) H4 Wiring Harness
(1) Instruction Manual
Packed with features:
Converts negative switched headlights
H4 style plug converts OEM headlights like H6054 H5054 H6054LL 6014 6052 6053
30 Amp fuse
Ceramic sockets
2 Bosch style relays
Hardware & Install
Connector Type:
XP1000 PS Headlight Connector - Male
Operating Temperature:
-40°C~+105°C