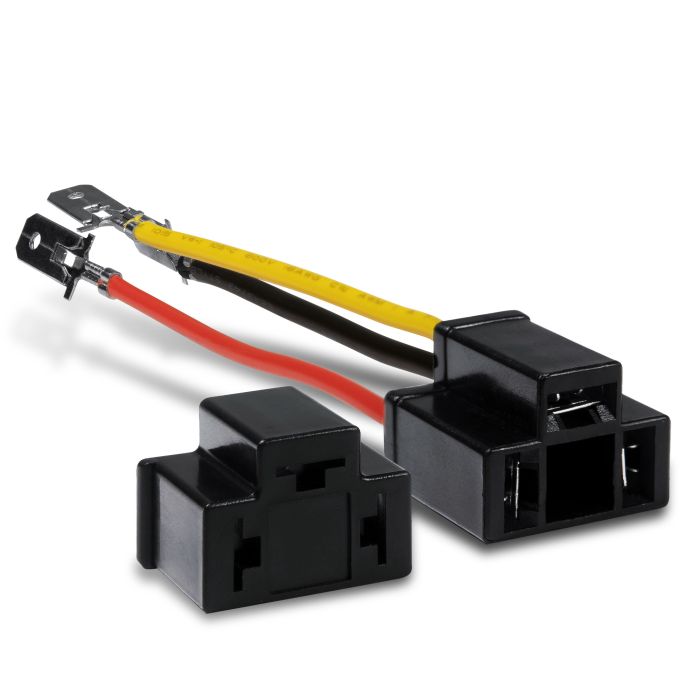 Free Shipping
1 Year Warranty
Details
A Simple Solution For Complicated Problems
Many times, upgrading to new LED headlights is as simple as removing your old sealed beam headlights and installing the new LED units; the plugs match, the wiring is the same, and no adjustments are needed. But what happens when it's not that simple? In situations like these, it's our goal to help make the install process as hassle-free as possible. Our conversion harness quickly and easily adapts the standard H4 LED headlight plug to your OEM headlight socket without cutting, soldering, or adjusting of the stock socket. Simply determine the location of the OEM wires, correctly arrange the wires in the adapter harness, and plug everything in.
Yes, It Works With That
This harness is perfect for replacing three terminal sealed beam headlights(H4656, H5054, H6052, H6053, and H6054), angled three terminal headlights(H4666 and H6545), two terminal headlights(H4651 and H4652), and even two terminal round headlights(H6014 and H6024). So whether your working on a Pontiac Trans Am, Fox Body Mustang, or a classic Bel Air, you'll have no problem adapting your OEM harness to your new LED headlights.
Two-Year Warranty
How often do you see a warranty on a part like this? At Online-LED-Store we always make sure we offer only the best parts and customer service. And because we stand by our products and by our customers, we also provide the best warranties.
Packed with features:
Plug And Play
Adjustable male side terminals
Standard H4 female socket
Perfect for:

H4656
H5054
H6052
H6053
H6054
H4666
H6545
H4651
H4652
H6014
H6024
Hardware & Install
Operating Temperature:
-40°C~+105°C