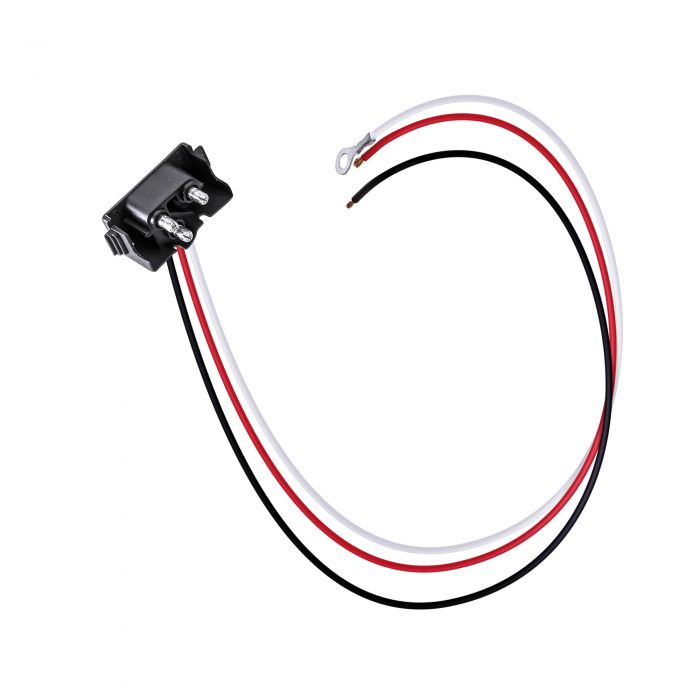 Free Shipping
1 Year Warranty
Details
The High-Quality Hook-Up Your Oval Or Round LED Tail Lights Need
Specifically designed to be compatible with 4" universal round LED taillights or 6" universal oval LED taillights, our standard PL-3 3-prong plug is a necessary component to hook-up your flashy new LED tail lights with your ride. Built to provide maximum longevity, these electrical connectors deliver OEM-style quality and durability at an accessible price point.
Includes Wiring For A Wide Range Of Lighting Applications
This 3-prong electrical connector supports a diverse array of trailer lighting needs, including turn signals, brake lights, parking lights, hazard lights and reverse lights.
Fits Most Popular Truck, Trailer & RV Models
The OLS LED Taillight 90 Degree 3-Pin Connector is made to fit your truck, trailer, tractor, boat or RV. And installation is plug-and-play simple thanks to its easy-to-identify wiring user-friendly design.
Packed with features:
Industry standard 3-pin connector for 4" universal round LED and 6" universal oval LED tail lights
Easy to install & includes 12" wiring with self-tapping screw on ground wire
Can be used for turn signal, brake light, reverse light, or parking light applications
Designed for trailers, trucks, tractors, RVs, boats & other popular vehicles
Hardware & Install
Operating Temperature:
-40°C~+105°C