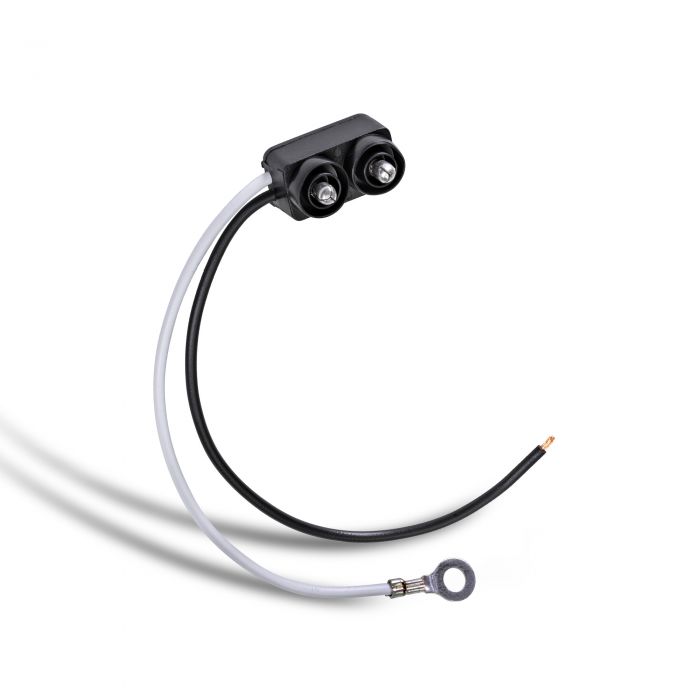 Free Shipping
2 Year Warranty
Details
Got 2" And 2.5" Side Markers?
Let your side markers shine with the PL-10 2-Pin connector! The PL-10 2-Pin connector is designed to be accepted by universal round 2" and 2.5" Side Marker Lights. The industry standard PL-10 2-Pin plug allows you to connect to your side markers perfectly every time.
Easy Peasy Installation
Installing your 2-Pin connector is one of the easiest things in the world. Simply connect the 2-PIN connector to the terminal located in the side marker. Then ground the ring terminal to a chassis before connecting to a power source. It's as straightforward as driving on a one lane highway!
The 2-Pin prong connector comes with 6 inches of wiring, as well as a #10 ring terminal for easy grounding. The PL-10's unique 90° design allows you to install it without squishing the wires.
Fits Most Trucks, Trailers & More!
Just like peanut butter and jelly, the PL-10 is designed the fit most trucks, trailers, and RVs. It's easy and user-friendly design means that you can connect your PL-10 2-Pin connector to your side marker in less time than it takes you to fill up your tank at the gas station.
And hey. We stand by our products. A lot. That's why every 2-Pin plug comes with a 90-day return policy, 2-year warranty, and the best US-based telephone support in the business. It's that good.
Packed with features:
PL-10 2-PIN Connector for 2" and 2.5" universal round LED Side Marker Clearance Lights
6" Wiring
#10 Ring Terminal
90° Design
For Trucks, Trailers, RV's and More!
Hardware & Install
Operating Temperature:
-40°C~+105°C