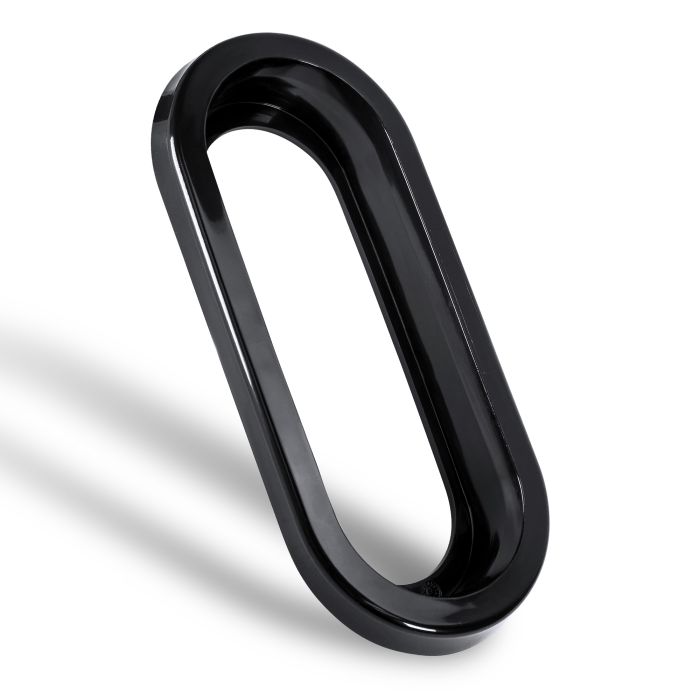 Free Shipping
1 Year Warranty
Details
Quickly & Conveniently Replace Worn 6" Oval Taillight Grommets
When the rubber grommets on oval LED taillights wear over time, the material starts to break down, causing the seal against the taillight to become weakened. This allows moisture and debris to permeate the seal and potentially damage vital electronic components. Quickly and easily replace these tired, worn-out grommets with our universal 6" oval LED trailer taillight grommet to ensure optimal brake light operation for years to come.
Professional-Grade Rubber Seal
Crafted from professional-grade rubber, this replacement 6" oval taillight grommet forms a snug seal on your vehicle's taillights and prevents harmful contaminants from damaging electrical wiring.
Compatible With Most Popular Truck, Trailer & RV Models
Whether your ride is a truck, boat or RV, the OLS 6" Oval LED Trailer Taillight is made to fit the most popular models. And installation is plug-and-play simple thanks to its user-friendly design.
What's Included?
(1) 6" Oval LED Tail Light Black Grommet
Packed with features:
Supreme quality rubber grommet replacement for 6" universal oval LED tail lights
Snugly fits popular truck, RV, boat, Freightliner, and trailer models
Plug & play installation
Can be used on turn signal, brake light, or taillight applications