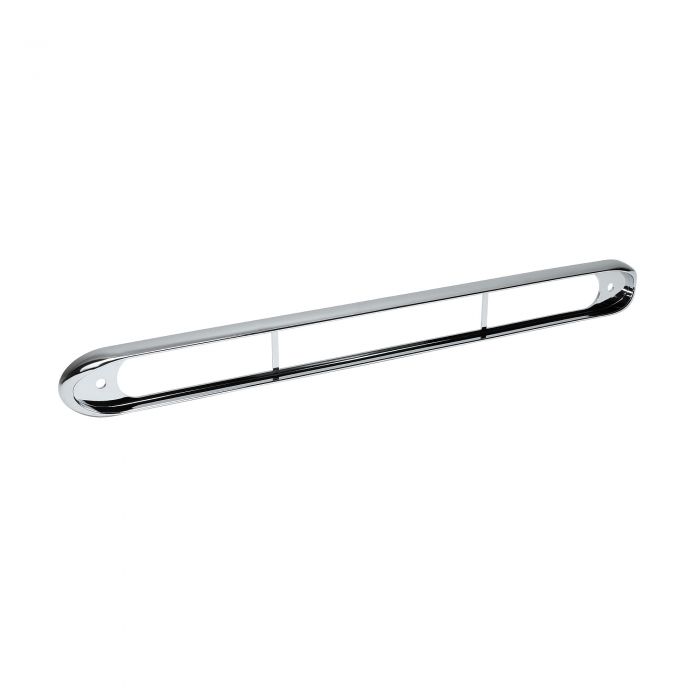 Free Shipping
1 Year Warranty
Details
You're driving on the freeway, when you move behind a truck. And then you see it. The most beautiful light bar housing you've ever seen. It's the OLS 15" Chrome Bezel.
FOR THAT EXTRA SHINE
With trucks, it's the little details that matter. With a sleek metallic appearance that wraps all the way around your light bar, the Chrome Bezel can give your vehicle an extra bit of that sexy shine.
Whether you're mounting it horizontally or vertically, with the Chrome Bezel, a little bit of detailing goes a long way.
RUSTPROOF
The OLS Chrome Bezel is designed never to rust. So whether you're driving your truck through a shower, or hauling some cargo through a thunderstorm, the Chrome Bezel will always keep your truck looking the best it's ever been.
90 DAY RETURNS
We stand by our products. That's why every bezel comes with a 90 day return policy and a 2 year warranty.
Packed with features:
Chrome Plated Bezel
Houses OLS 15" LED ID BAR
Rustproof
Bezel only