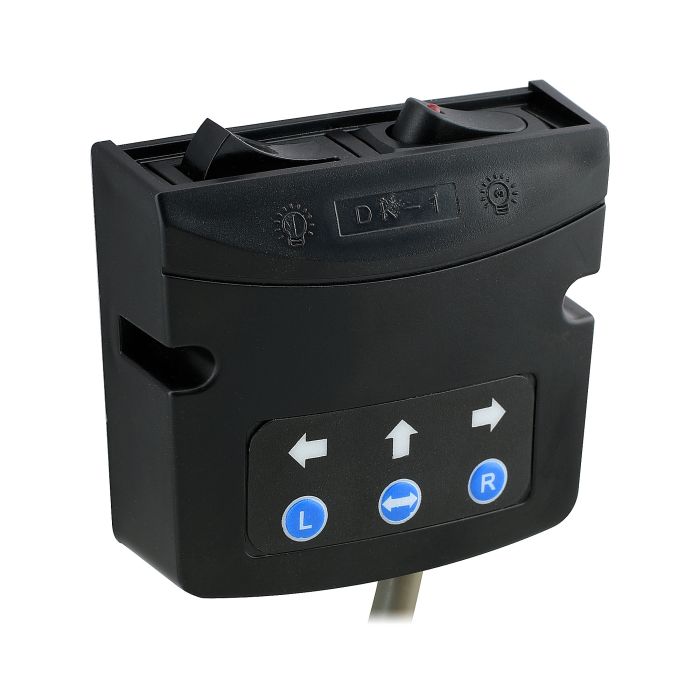 Free Shipping
1 Year Warranty
Details
The LAMPHUS® SolarBlast™ traffic advisor switch controller box completes the high intensity traffic warning lightbar. With a Quick Directional Controller which can advance the traffic advisor warning light bar to one of its three directional flash patterns all with a simple press of a button (Left, Right, or Center Out).
What's Included?
(1) Controller Box
(1) Pack of Screws
Packed with features:
Quick directional control button with illumination when on. (Left, Right, and Center Out)
Rocker on/off switch with illumination when on.
Momentary flash pattern switch.
Product Content:
1 x Quick Directional Controller Unit
Accessories
Hardware & Install
Operating Temperature:
-40°C~+105°C