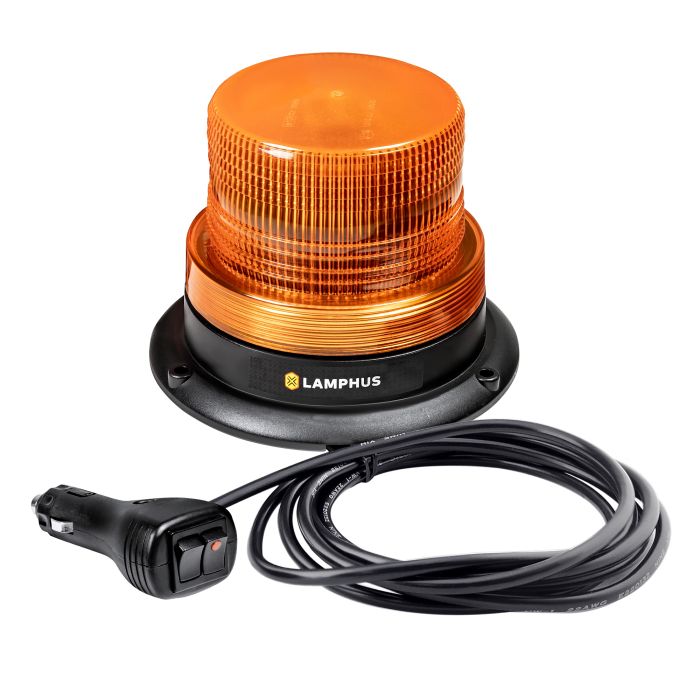 Free Shipping
2 Year Warranty
Details
The LAMPHUS Difference
The LAMPHUS AURA warning beacon delivers the same performance, durability, and functionality that you have come to expect from LAMPHUS' line of products. With a specially designed lens and 12 high-intensity Epistar LEDs, this beacon is the best choice in low light, low visibility working conditions. Combine that with an IP65 waterproof rating and you've got a warning light that is ready to get the job done. 
Smart Design 
Right out of the box you'll notice the durable construction, magnetic base, and cigarette lighter adapter with 9 feet of straight cable. The adapter is fuse protected and comes with an on/off and momentary switch to quickly select one of 38 different flash patterns while the easy to use magnetic base with 30 Lb of pull multitasks with an integrated permanent mount option.
It's What's On The Inside That Matters 
What you may not notice right away are the unique usability features built directly into the unit itself. The heavy-duty cable includes a yellow wire that can be used to sync up to six beacons at one time and the pattern recall feature makes it easy for you to pick your desired flash pattern and stick with it. The onboard circuitry eliminates the need for an external flasher, and the long-lasting LEDs make changing strobe tubes a thing of the past.
What's Included?
(1) 4" Beacon Light
(1) Foam Pad
(1) Pack of Screws
(1) Protective Sticker
(1) Instruction Manual
Packed with features:
SAE Class 3
IP65 Waterproof
9' Cigarette Lighter Adapter
Magnetic or Permanent Mount
38 Flash Patterns
Last Pattern Memory
Two-Year Warranty
Warranty & Certification
Certification Detail:
SAE J845 Class III Rated
Lighting
LED Manufacturer:
EPISTAR
Hardware & Install
Connector Type:
Cigarette Lighter Adapter
Lens Cover Material:
Polycarbonate (PC)
Mounting Type:
Surface-Mount
Housing Material:
Polycarbonate (PC)
Operating Temperature:
-30°C~+50°C
Electrical
Operating Voltage:
12-24V DC
Power Output (Watt):
14.40
Accessories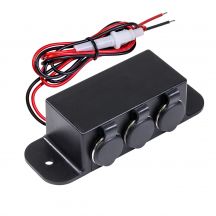 Price
$7.50
Current Sale Price
$6.00