Swivel Mounting Bracket and Fasteners for CRUIZER Light Bar CRLB##
Product Code:
ORZACCLBR100A1
by LAMPHUS
Free Standard Shipping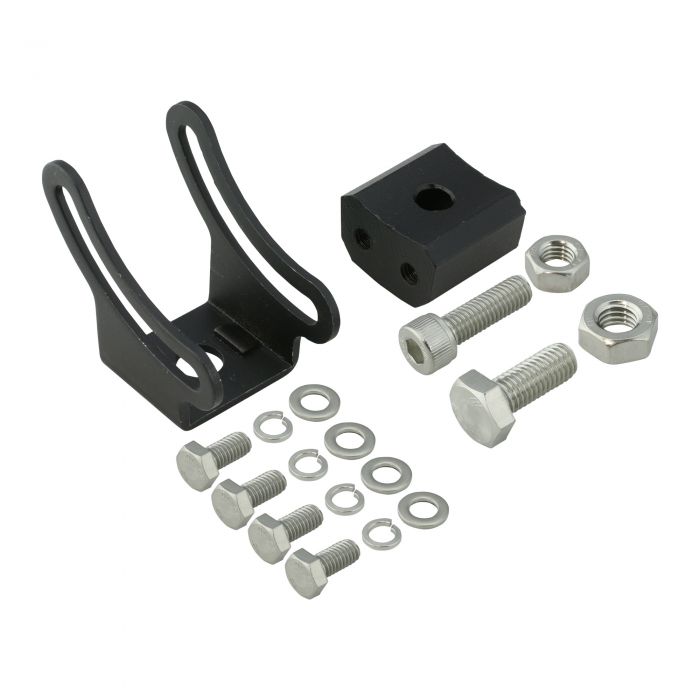 Free Shipping
1 Year Warranty
Details
With this rugged, swivel mounting bracket, you can quickly mount your LAMPHUS Cruizer off-road LED light bar to your truck or other off-road vehicle.  Best of all, this swivel bracket allows you to effortlessly direct brilliant, bold LED illumination exactly where you need it.
What's Included?
(4) Machine Bolt - Hex - Steel - M6x1.00 Coarse 10mm
(1) Hex Nut - Stainless Steel - M8x1.25 Coarse
(1) Split Washer - Steel - M8x.125
(1) Flat Washer - Stainless Steel - M8x1.25
(4) Flat Washer - Steel - M6x1.00
(1) Mounting Base Bracket
(1) Machine Bolt - Hex - Stainless Steel - M8x1.25 Coarse 25mm
Hardware & Install
Mounting Hardware:
Fasteners