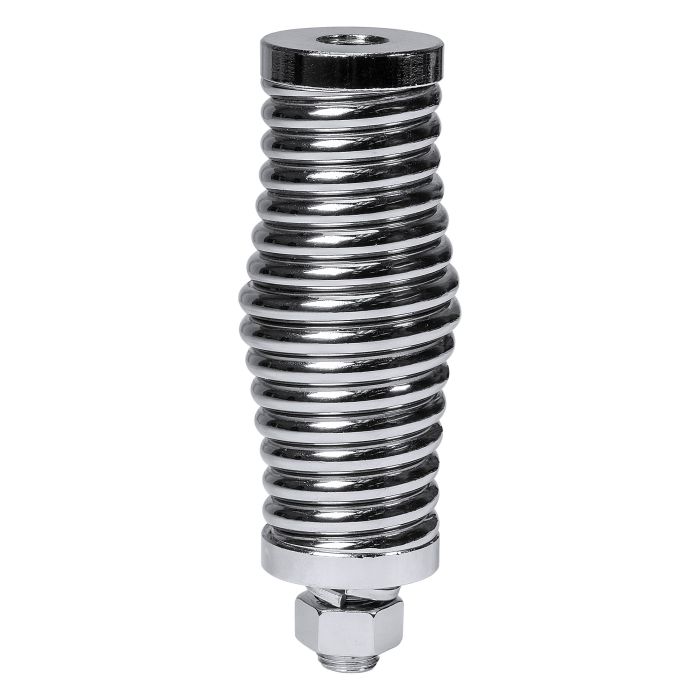 Free Shipping
1 Year Warranty
Details
Protection You Can Count On
Most of us aren't made of money, so when it comes to protecting your new LED whip or antenna a barrel spring base is the way to go. Unfortunately, when using larger antennas and whips, light springs just don't cut it. They let your equipment slap around, damaging your vehicle and eventually, breaking your whip. Our pot-belly style barrel spring is different. Made from 6mm chromium-plated spring steel, this burly spring is ideal for larger pieces of equipment and provides a level of protection that lighter springs just can't match.
Not Just A One Trick Pony
Our spring base is cross-compatible with multiple pieces of equipment and vehicles. So whether you're mounting an LED whip to a Wrangler, a fiberglass CB antenna to a pilot car or construction vehicle, or a 102" whip to your pickup truck, you can be confident that our spring base is up to the task. You can even use this spring in conjunction with a tie down as a way to lower your antenna or whip so that you can clear a garage door or drive-through window.
Here For You
No other company stands by their products and supports their customers like we do. With a 1-year warranty that we actually honor and world-class customer service here to answer your questions, you can be confident that we've got you covered on or off the road.
What's Included?
(1) Barrel Spring Mounting Base
Packed with features:
Heavy-duty 6mm spring
Chromium plated
For large whips or antennas
Standard threads for multiple uses
Ideal for many different vehicles
Protects against damage
Hardware & Install
Mounting Hardware:
Fasteners
Housing Material:
Aluminum